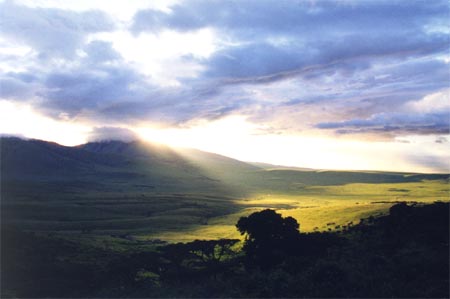 Personal Travel

Booking airfare
When you want to know which carrier offers the best combination of low fare and convenient routing, use www.itasoftware.com, a search engine created by scientists at MIT. Unlike online travel agencies such as Expedia and Travelocity, it is not biased toward certain airlines and provides the most complete list of flight options for a given itinerary. You can't purchase tickets from it, but you can find out which carrier best suits your needs and then go to that carrier's Web site and book your flights.
Students are able to get discounted tickets through STA Travel, look them up online at www.statravel.com. A great feature of STA is that a one-way ticket is half the price of a round-trip (this is seldom the case when booking normal tickets), so maximize your itinerary by flying into one city, use local train, bus, etc - and fly home from another city. This is known as an "open jaw" ticket, check it out at STA.
Finding budget airlines overseas is a snap with www.lowcostairlines.org. Of if you are flying within Europe, try www.whichbudget.com.
Vacation Insurance
Personal effects (clothes, camera, etc) are normally covered on your renter's or home insurance - they will not be covered by trip or flight insurance - be sure to verify details of your coverage.
We recommend getting good vacation insurance which will provide medical coverage, airline cancellation/delay protection, and trip cancellation refund (in the event of natural disaster or personal emergency). Compare products from a variety of insurers at www.insuremytrip.com You can plug in your trip information and get price quotes from more than a dozen different insurance providers, along with a chart showing key differences between plans - such as the amount of coverage you get for a medical evacuation, whether you're insured if the trip is unexpectedly canceled, and what kind of terrorist incident would allow you to cancel and get your money back.
Visas
Most travelers can purchase an Entry Visa at the border or airport, cost is $50 US cash. Ensure passport is updated with at least six-months until expiry. To save the lineup at the airport, obtain advance visas from the Kenya and Tanzania embassy in your country – check out their website for details.
Selected nationalities must apply three months in advance (Afghanistan, Armenia, Azerbaijan, Cameroon, Iran, Iraq, Lebanon, Libya, Mali, Nigeria, North Korea, Pakistan, Senegal, Somalia, Tazikstan, Yemen).
Before you leave, make 2 copies of passports, visas, tickets & immunization records (hide one copy in suitcase somewhere and leave other copy with friend or relative to hold in case of emergency).
Other websites
A few other websites may also prove helpful:
Finding out a flight's actual arrival time, www.flightexplorer.com
Converting any currency into any other currency, www.xe.com/ucc
Finding out the local holidays in your destination country, www.bank-holidays.com
For celebrations around the world try, www.whatsonwhen.com