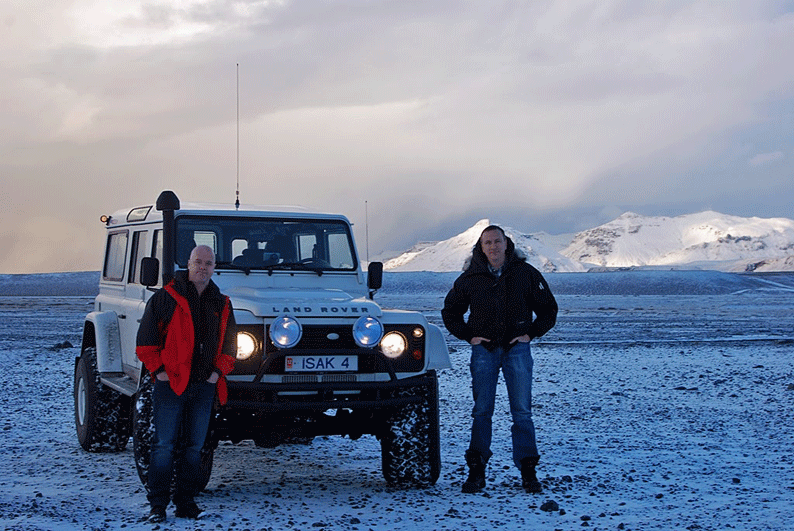 Iceland (2011)
A Gentlemen's Expedition involving a Land Rover with massive Arctic tires, a substantial amount of whisky, and Cuban cigars. Reykjavik, Myrdalsjökull glacier, basalt cliffs of Vik, Gulfoss falls, Strokkur Geyser, and Thingvellir village. I'm going to be lazy, and shamelessly link to Michael Strandberg's blogs from the trip:
Day 1: http://www.mikaelstrandberg.com/2011/01/20/iceland/
Day 2: http://www.mikaelstrandberg.com/2011/01/24/3185/
Day 3: http://www.mikaelstrandberg.com/2011/01/28/iceland-the-gentleman%c2%b4s-exploration-part-3/
Machu Picchu & El Misti (2000)
Guidebooks have been known to exaggerate, but the Inca ruins of Machu Picchu are among the most awe-inspiring sights in South America. The Inca Trail is a classic hike. Lesser known is the climb to the summit of El Misti in nearby Arequipa.
Journal: Climbing in Peru
Three Months in London (2001)
School is winding down in Philadelphia and for the final semester I had the chance to do a three month exchange to London Business School. A bit of shopping and luck landed me in a posh apartment right in downtown London, beside Covent Garden market. So I find myself in the middle of this great town, walking around with my head craned up staring at the big monuments and rubbing my hands together at the prospect of sampling all the restaurants in the area - over 50 in a two block radius from my apartment!
Not only do I have the chance to live in London, but class is only in session three days a week. Every week is a super long weekend. After a few weeks of this I'm completely spoiled. Thank goodness real work doesn't start till 2002. And of course, planning for the Around-the-World trip has kicked up a notch - taking up a good chunk of time.
Journal: So this is Civilization